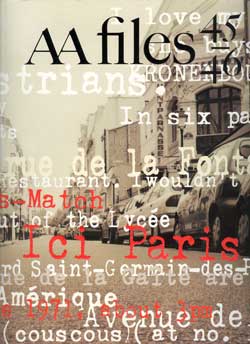 OULIPO: AA FILES 45/46
This edition of the Architectural Association's journal was launched at the AA with a panel discussion including a member of Oulipo, Ian Monk. One of the matters on the agenda was the regeneration plan for the Elephant & Castle in South London, providing an unexpected and welcome link between Oulipo and NEON, the arts network at the Elephant.
More on the contents of the journal will be added here soon.
---
---
© Paul Taylor 2006